If you you get the error pictured above while trying to purchase em$ through Steam, your Steam may not be linked to theHunter: Classic account. Check the connection from "Settings" in the top-right corner, by selecting "Account settings".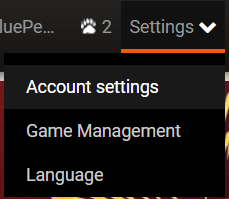 Now select "Steam settings".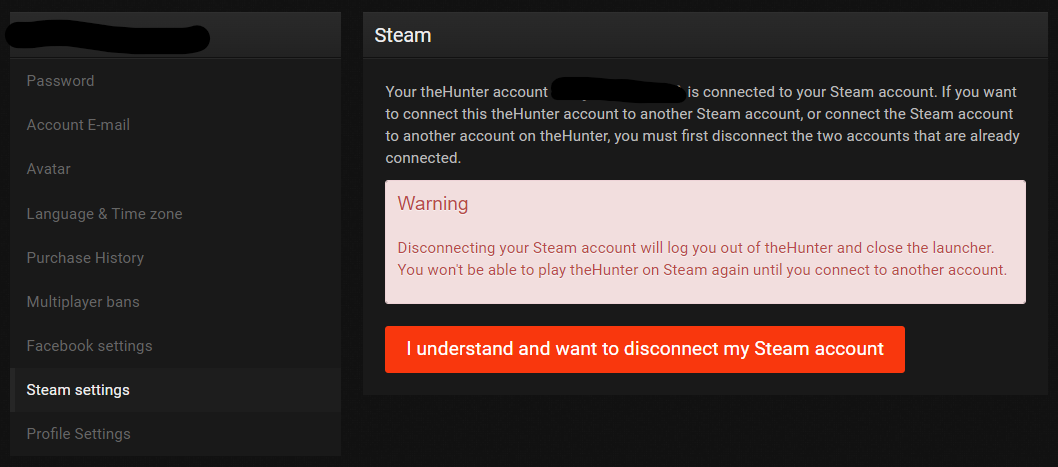 Make sure you see a similar screen. Otherwise, you will need to link your theHunter account to a Steam account, which you are certain is not connected to any other theHunter account, especially a banned one.
If your account is linked as shown above, yet you still experience the same error, try reconnecting:
From "Settings", Click "Clear Launcher Cache", then "Clear Game Cache".

From "Account settings" click the red button as in the previous image.

Restart your computer.

Verify integrity of game files:​

Via Steam open your game library.

Right click on theHunter Classic and select "Properties".

Select the "LOCAL FILES" tab and click on "VERIFY INTEGRITY OF GAME FILES...".

Exit Steam, Reboot your PC and try launching a game session.

Once completed, run theHunter from Steam and log in using your theHunter account.
If the issue persists, or if you are unable to link your account to Steam, please submit a request with your SteamID64.
How to find your SteamID64
Open up your Steam client and choose View, then click Settings.

Choose Interface and check the box that reads, "Display Steam URL address when available".

Click OK.

Now click on your Steam Profile Name and select View Profile.
Your SteamID will be listed in the URL at the top left as a 17 digit number starting with 7. If you have a custom URL, the number will not be listed. In that case, please send us the entire URL.